| | | | |
| --- | --- | --- | --- |
| Recorder With Instant Playback | | | |
Written by Justin Libigs
Tuesday, 16 February 2010 08:00
Hello everyone, 

    We have been working on this new piece of ghost hunting equipment and would like to hear your thoughts on it. This product is a modification to existing digital voice recorders, which incorporates a headset that would allow the listener to hear the audio a few seconds after recording without stopping the recording. This enables investigators to be able to immediately respond to an E.V.P., creating better results and more direct communication with an entity.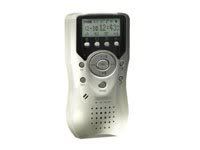 To watch a short animation for this device, click on the link below.
http://www.inventionhome.com/invportfolio/Portfolio/JL886578/virtual/JL886578.html
     For more information we have this being shown on inventionhome.com. Pics, video, and audio presentation are available there. You can view this product using the following infomation below.

Recorder with Instant Playback Function

Guest User ID - AGuest8657

Guest Password - JM86578

------------------------------------------------------------

To view the site using the Guest User ID:

- Click on the Inventor Login tab on this webpage www.inventionhome.com

- Click on the Are You A Guest link

- Enter the Guest information here


Tell us what you think. Any suggestions e-mail us at: This e-mail address is being protected from spambots. You need JavaScript enabled to view it
Last Updated on Friday, 12 August 2011 05:41