Written by Justin Libigs
Monday, 15 February 2010 06:03
Heather Bram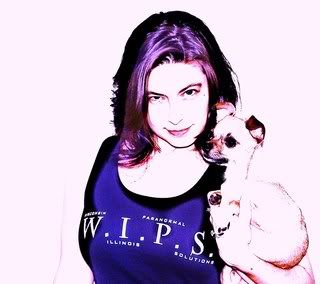 Born On December 10th 1973
Team Cinematographer
Heather was born in Augsburg, Germany. She lived in Germany until the age of 7 when her parents got divorced . She moved to Ohio with her father to live with her grandmother.
Both of her parents had a huge library of spiritual and metaphysical books that she grew up reading. Her grandmother gave her a love for all things unique and unusual. This helped to make her very spiritual, smart and truthful to a fault. She sees the good in everyone, even the people she shouldn't. It also helped to develop her quirky sense of style.
At the age of 11, she and her father moved to Virginia where she stayed until the age of 16. She then moved in with her mother who lived in Arizona.
She started taking bellydancing classes with her mother and that lead her to start performing at the Arizona Renaissance Festival. There she met her future husband. They married and continued working for different Renaissance Festivals around the country for ten years.
During their last year at the Renaissance Festival, Heather gave birth to her daughter Heidi. Three years later she was divorced and on her own.
Heather is a constant seeker of knowledge, which makes her perfect for researching the history on the places we investigate. She does most of the camera work for our team because she's the only one able to hold a video camera still, and she loves cinematography. Sometimes she can run herself in circles and frustrate others around her, but the team finds it hard not to love her.
Watch this video of Heather dancing taken by Steve Spitzer.
Last Updated on Monday, 06 August 2012 04:05