Written by Justin Libigs
Monday, 15 February 2010 05:08
Kysa Jensen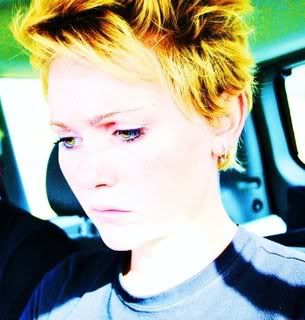 Born November 1, 1990 (Justin's Cousin, Judy and Suzie's Niece)
Psychic
 Tracy Jensen (Judy and Suzie's sister) gave birth to Kysa. Two years later Kysa's parents got a divorce.
    Kysa's mother died in December 1993 and her father gained custody. They moved to California to live with her Grandmother. 
    Her father finally remarried and life was getting better day by day. She wasn't a very popular kid in school, but she had a few select friends. She stayed with her father until her senior year in high school when moved to Wisconsin. She lived with her Aunt Suzie and finished high school.
  Kysa visited her mother's grave, taking a voice recorder with her she captured an EVP of her mother. It was the proof she needed to know that she will see her again someday. To read more and hear the EVPs from this story click here.
    She has also proven to have have some psychic skills that seems to be growing. She also has a gift for finding and hearing EVPs while reviewing the audio recordings.
Last Updated on Thursday, 23 February 2012 06:37