Written by Justin Libigs
Monday, 15 February 2010 03:35
Walter Carl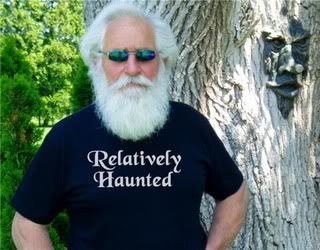 Born On July 31st 1943
 (Justin's Step-Father, Judy's Husband)
Team Leader
    His parents were married for 70 years and he had 2 sisters. At the age of 4 his family moved to Illinois where they lived in a house with no water or electricity for 7 years, and yes he had to walk to school everyday.
  When Wally turned 16 he ran away from home with only $16 in his pocket. He was unable to find any work, and after sleeping on benches and eating green oranges he decided to return home. He then became an electrician's apprentice. Four years later he graduated second in his class.
  At the age of 23 Wally got married, had two kids and got divorced after 18 years. He had custody of his children and raised them on his own. A few years later Wally remarried to a woman that had 2 daughters of her own. She passed away 10 years later leaving Wally with 2 teenage girl to raise by himself once again, but not for long. Wally met Judy, fell in love, and married her.
  Wally is now retired and enjoying skiing, archery, fishing, scuba diving, and golf. His new wife Judy was into the paranormal .Wally saw an opportunity to share in something his wife enjoyed and offered his technical skills to help. He is now the tech manager for the family team. He claims to have seen some strange things after his parents died. Doors in his parents home slamming shut and different electronics turning on by themselves. He also saw moving shadows at Waverly Hills, but he's not ready to say it was paranormal. He's waiting to see something that he'll know for sure is paranormal. He may not be ready to believe, but that brings a good hard skeptic viewpoint to the team.
Last Updated on Thursday, 23 February 2012 06:38